Exhibitor List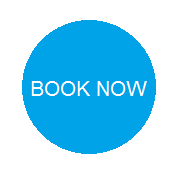 Looking to exhibit at this year's show?

Please email completed forms to bizshowdevon@devonchamber.co.uk
Acronyms

Acronyms are committed to providing businesses with exceptional, tailored, IT and unified comms that are fit for purpose and exceed our clients' expectations. Built on an ethos to sell the correct solution, we combine quality of service with a passion for technology, to become a trusted provider in our field.

Barry W P Bennet with Raymond James Investment Services

We provide bespoke, private client wealth management and on-going financial advice for both individuals and small businesses on a personal and face-to-face basis in the South West.
Boringdon Park Golf Club

Golf Club with 18 Hole and 9 Hole Golf Course, and extensive Conferencing and Banqueting Facilities

Bright Solicitors

Bright Solicitors is an award-winning law firm in Plymouth and Ivybridge that can advise you on both your business and personal legal matters. Regardless of whether you are a start-up or small to medium sized business looking for help, Bright Solicitors are on hand to offer trusted, honest legal advice.
Childrens Hospice South West

Children's Hospice South West provides hospice care for children with life-limiting conditions and their whole family across the South West. The care we offer is wide ranging: Respite and short breaks, emergency care, palliative care and end of life care. CHSW Little Harbour in St Austell is your local children's hospice serving south Devon and Cornwall

City College Plymouth




City College Plymouth provides a wide range of off-the-shelf and bespoke training for employers, from one-day management workshops to Apprenticeships and university-level qualifications. City College offers cost-effective and time-efficient training solutions for businesses of all sizes and within all industry sectors. Your first choice for training, City College supports thousands of businesses every year to grow, develop and succeed.
CCB

Here at CCB, we offer business skills training, professional qualifications, bespoke programmes, consultancy and apprenticeships all delivered by industry experts, where and when you need it. By working together, we can develop a training solution that adds value and meets your business needs to achieve your goals.


0800 731 7594; hello@ccbtraining.co.uk
www.ccbtraining.co.uk

CF Systems

CF Systems is a leading supplier of tailored IT systems in the South West and beyond. Our expertise in infrastructure and cyber security ensures that clients have a cost-effective, agile and secure IT environment to support their business objectives.
Coralline Health

A local health insurance provider with a personal touch, offering expertise and affordable, bespoke cover.

DDRC Professional Services




Specialist medical training, hyperbaric treatment and consultancy by a well-established not-for-profit organisation. Could we help your business with its First-Aid requirements? Medical and First-Aid training; PEG feeding, catheterisation and cannulation; AED and oxygen administration awareness. Discuss your requirements at the show or e-mail info@ddrc.org
Devon Chamber of Commerce

Through its 3 pillars of support (Lobbying, International Trade and B2B activities), Devon Chamber of Commerce supports businesses that allows connections to be made, enabling businesses to grow and succeed both within the region and wider as they see fit.

GA Solicitors




GA Solicitors is an innovative Plymouth law firm with more than 200 years heritage. The firm offers professional and friendly service for individuals and businesses across seven specialist departs: business; family; employment; dispute resolution; wills, trusts & probates; residential conveyancing and personal injury.
GHQ Training

GHQ Training is one of the South West's longest established training providers. We pride ourselves on matching the right employers to the right apprentices as well as offering bespoke course to local businesses.

Kitsons Solicitors




Kitsons are outstanding local solicitors, with high levels of service and offer value-for-money to clients.
Martin Luck Group

From general office supplies, cleaning & catering supplies, branded workwear, protective wear, office machinery, printing and office interiors, MLG will help you reduce your costs by reducing your supplier base whilst maximising your buying power.

The Business Supplies Hub will be brimming with new innovations from the latest touchscreen technologies, new office machines and even the latest in protective workwear.

Nash and Co Solicitors




Nash and Co offer legal advice for your private and business life. From start-ups to established businesses, we have the legal know-how for commercial and employment matters. We can also help with conveyancing, family law, wills and probate, personal injury and dispute resolutions.
Nexo

E-commerce and Marketing Solutions

The secret to truly successful work isn't just about technology; it's about working with the right people. We support your business and deliver success via collaboration. We are E-commerce, Websites, SEO and Digital Marketing. Whatever your needs, we've got it covered.

Peace and Coffee Ltd




When did you last have a coffee break with your staff? Operating from a classic Piaggio Ape, we provide luxury tea and coffee breaks for your entire team. An innovative way to reward and engage your staff, we specialise in showing appreciation on your behalf.

"Great coffee, great service, great boost to morale. We'll be doing it again!" – Brett Phaneuf, Managing Director, Submergence Group LLC
Petroc

As one of the South West's leading colleges, we drive forward educational success in further and higher education and strive to raise the aspirations, knowledge and skills of individuals, communities and businesses in Devon and beyond. With campuses in Barnstaple and Tiverton, the college offers an exceptional range of study programmes, courses and qualifications from A-levels to apprenticeships and vocational training to degree programmes.

Plymouth City Bus




Plymouth City Bus are the main, local transport provider in Plymouth and South East Cornwall. We also operate Go Cornwall bus, Plymouth Citycoach and Plymouth Car and Commercial.
Plymouth Marjon University

Plymouth Marjon University is a progressive university where students can (and do) achieve their full potential. The newly established Marjon Business School offers a range of programmes for businesses looking to develop their employees. This includes a degree apprenticeship and short courses in finance and accounting, marketing, people management and entrepreneurship.

PSP Group




We are professional Insurance Brokers and independent Financial Advisors, assisting both individual and corporate clients to identify and solve their needs.

Whether it is protection of assets or maximising investments, our business ethos puts the needs of our clients at its very heart.
Soundview

Video production is our DNA. We are a Plymouth based team dedicated to creating stunning films, telling your amazing stories. Whether it is breath-taking aerial footage, immersive 360 VR video, television adverts or social media campaigns, our videos connect with your audience.




South Devon College

South Devon College have courses available at every level and can provide you with a progrssions route from the beginning of your studies all the way through to a university degree. Our business and professional centre offers the opportunity for people to learn new skills, enhance their knowledge and further themselves in their current career or in pursuing a new one.

South West Business Connections

We engage, connect and grow businesses wanting to do business across the South West. Through our various marketing platforms, SWB Expo, SWB Hub, SWB Events and thebestof, we enable businesses and business people to promote their businesses to others throughout the region face-to-face and digitally.

SSG Training and Consultancy




SSG's purpose is to 'inspire people and businesses to work safely and sustainably' through the delivery of QHSE and HR training and consultancy services. Our team are committed to providing a superior customer experience which is professional and friendly with practical and straightforward advice.
St Austell Printing Company

At St Austell Printing Company, we've nurtured over 35 years of experience and expertise to develop an outstanding printing company. From digital to litho, and even mailing and fulfilment – Cutting edge equipment, unrivalled print knowledge and a committed and trustworthy team combine – ensuring you get exceptional service.
St Luke's Hospice

For more than 35 years, we have been providing specialist end of life care and support to people from across Plymouth, South West Devon and East Cornwall, whether in the home, hospital or at our specialist unit at Turnchapel.

St Mellion International Resort




St Mellion International Resort offers 4-star facilities, including an AA luxury hotel, golf course, wellness and business centre, award-winning restaurant, meeting and events facilities. Conveniently located near Plymouth, our business resort features 5 bright and airy reception rooms which vary in size with 3 comfortable boardrooms overlooking the gold course, private terraces or private balconies.
SW Regional Cyber Crime Unit

The SW Regional Cyber Crime Unit works to disrupt those engaged in cyber dependent crime, protect businesses and organisations that may be at risk and identify and divert young people away from cyber crime.

We do this by providing clear, simple advice that does not have to cost anything to implement.

Taurus Clearer Communication




Taurus Clearer Communication creates your ideal ICT network. One that balances function with affordability, and is designed to meet your needs – both now and in the future. Taurus provides business solutions for: IT Hardware and Software, Connectivity, Cloud and Hosting, Telecoms, Mobile and Support.
Yelverton Golf Club

One of the leading clubs in the South West with a ranking of 6th in Devon and 16th in the South West. The clubhouse is open 7 days a week and golf societies and non-members are welcome. A dining room that can hold up to 60 people for private functions. Sunday lunches are available every week but bookings are advisable.